We're Hiring!
Founded in 2016, Perfect Keto has helped thousands of people achieve their health goals through products and educational resources on the ketogenic diet. We are a dedicated team that embraces innovation with purpose, growth mindset and positivity.
Are you craving challenges that will unleash your creative and collaborative ideas?
Do you want to be surrounded by intelligent, ambitious and fun individuals who will motivate and encourage you day in and day out?
The Perfect Keto family wants you to grow with us!
---
Current Openings in Austin, Texas
CUSTOMER SERVICE
GRAPHIC DESIGNER
BRAND MANAGER
WHOLESALE / OUTBOUND SALES
OFFICE MANAGER
GROWTH MARKETING ANALYST
Join our team
---
What We Love About Working Here
Company culture and an amazing team: "We're surrounded by intelligent, ambitious, goal-driven, motivated, fun individuals every freaking day"
Incredible balance between taking work seriously, and not taking ourselves too seriously.
"It's amazing to work with people that you have no doubt are competent and ambitious and brilliant and also suuuper weird (in the best way!)"
"Our unrelenting dedication to only providing the highest quality products that will actually help people live better lives rather than cutting corners to make a profit"
"The trust that we have in one another and the trust that is given to us to make the best decisions possible for the business"
"The autonomy to truly make a difference. Everything you do directly impacts the company. Our core values aren't just drafted up and thrown to die in a desk drawer. Each member of the team embodies them as a way of work and life. "
---
Perfect Keto Perks
Salary: We only work with the best, so we pay competitive salaries.
Health insurance: Coverage and enrollment — first of month following hire.
Fitness: Being active is a cornerstone habit that pays dividends. Our team members get a monthly personal fitness allowance.
Books: Reading is a habit of excellence, so our team members get a free kindle and four free books per month
Nutrition: $100/mo for CSA/farmer markets
Education: We encourage our team members to grow in their careers, so we provide a yearly learning and continuing education allowance.
Meditation: Take care of your mind. Get a free headspace membership if you use over 15 times per month.
Retreats: Fun is one of our core values. Join us on our all expenses paid retreats 3-4x/year to fantastic locations.
Vacation time: A generous vacation policy so you can take care of yourself.
Free product: You need to be able to brag about how awesome Perfect Keto product is, so our team gets free product for their personal use.
---
What We Value
1. Authenticity — We promote only real stuff that we would use, and only make, launch, and sell products that we believe will help others. No gimmicks, no tricks.
2. Deep Work — Do the work that creates the most value for yourself and others (both the team and customers).
3. Truth First — Clear communication and comes with radical honesty and radical transparency. Not doing these things results in escaping the truth which is bad for everyone.
4. Growth Mindset — We encourage and expect people to push themselves in personal and business life. This means getting better at anything outside or inside of work.
5. Excellence — Think about the person you admire the most in the world. What would they think of the work you are doing?
6. Self-Respect — You're the most important person. Treat yourself better than you would treat anyone else. Invest in yourself and make your own health a priority.
7. Fun — Be positive and enjoy the people you're around and the work you're doing.
Sound like an environment you'd thrive in? Apply to one of our vacancies below:
Join our team
About The Founders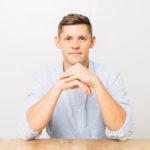 Dr. Anthony Gustin
Dr. Anthony Gustin is the CEO and one of the founders of Perfect Keto. He's also the founder of Equip Foods, a sports chiropractor, CrossFit coach and a functional medicine provider. Dr. Gustin is passionate — nay, obsessed — with transforming people's health.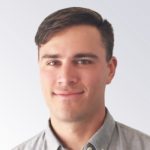 Justin Mares
Justin Mares is the second founder of Perfect Keto. He's an entrepreneur who is also the cofounder of the popular Bone Broth company Kettle & Fire and FOMO, the world's first social proof marketing company. Justin is also the co-author of Traction: How Any Startup Can Achieve Explosive Customer Growth.
Together with the Perfect Keto team, Justin and Anthony believe they have a personal duty to educate people about how they're fueling their bodies. They have an unrelenting commitment to excellence and authenticity, ensuring that every product they put out into the world is one that they believe in.