If you're someone interested in improving their health or losing weight, you've likely heard of the ketogenic diet and the Paleo Diet at some point.
It's not uncommon for both of these dietary plans to be used in the same sentence and often lumped together as the same diet. While they do have similarities, they aren't the same.
So, what is the difference, exactly? Are they alike in many ways, or are they very different from one another?
Let's take a closer look at both plans and discuss the main differences between them to help you make a decision about which of the two best suits your needs.
Most people aren't aware the ketogenic diet was never originally developed for mainstream use like it's implemented today. It was actually created to help people control and diminish the effects of epilepsy.
There is a proven proven link between fasting and successfully mitigating the risk of seizures in those with epilepsy, and the ketogenic diet has been shown to alter the internal chemistry of the body by vastly reducing the dietary elements associated with making epilepsy worse without the individual having to fast.
Today, the ketogenic diet is more popularly used in other ways:
Losing body fat at a rapid rate
Competing in bodybuilding contests
Reducing their reliance on carbohydrates as a fuel source
Keto for Fat Loss
As a fat loss tool, the ketogenic diet is certainly one of the most popular nutrition programs available. The reason it has such a dramatic effect on the body for weight loss is due to the reduction of carbohydrates to such a low percentage. For most people, this shocks the system dramatically, in the short term at least, and forces it to scramble for an alternative energy source in the form of fat.
Plus, carbohydrates can also lead to a great deal of excess water storage in the body; so, when carbs in the diet are vastly reduced, it typically leads to a fairly substantial weight loss — just from water alone — within the first few weeks.
The typical dietary ratio of the ketogenic dietary is: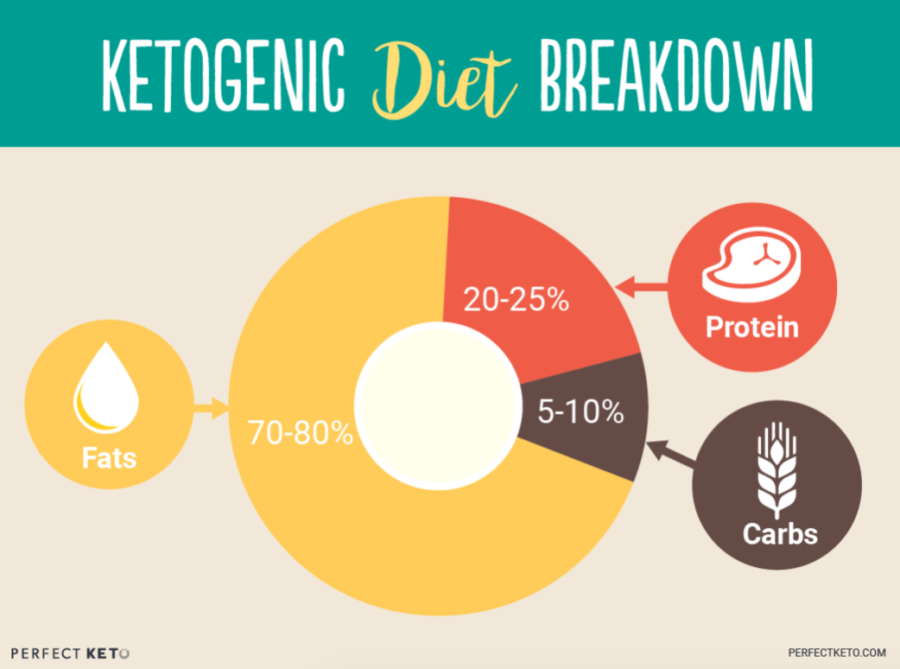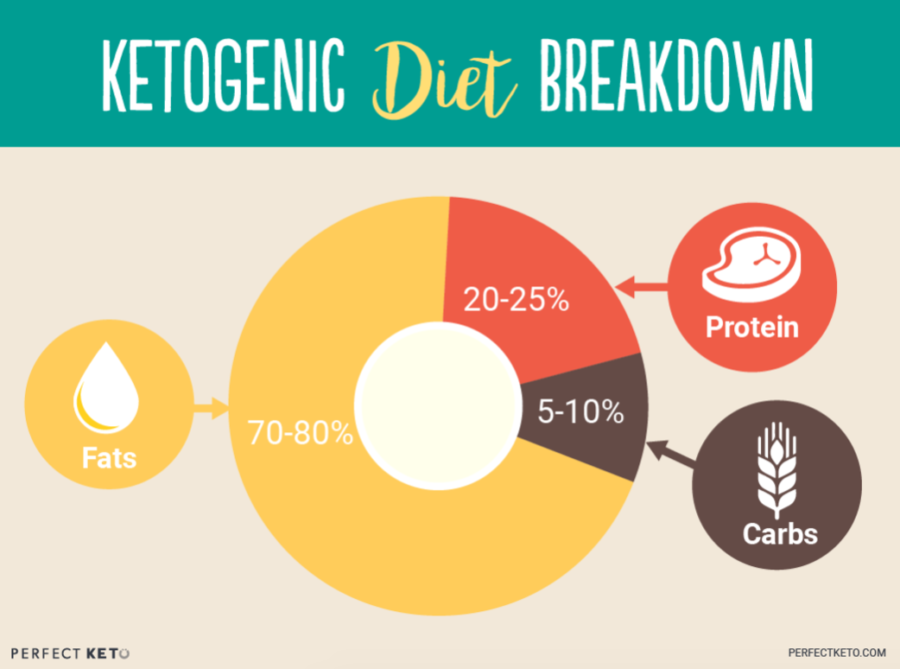 This amount can vary slightly depending on a person's physical activity level (and it's typically the protein count that may need to be altered a little).
So, when carbohydrates are reduced to such a low percentage, the body if forced to enter a ketogenic state (as opposed to the carb-orientated glycolic state many of us function within) and burn fat as its primary fuel source.
Even if you remove the fat burning potential, the keto diet is beneficial for those wanting to simply "remove" their dependence on carbohydrates, thus theoretically negating cravings and energy crashes in the process. It's theorized that being in a ketogenic state is more "sustainable" and healthier in the long run, for these reasons.
Again, theoretically speaking, these positive benefits are certainly scientifically sound It's hard to argue with them promoting an enhanced state of internal functioning for those following the ketogenic guidelines.
The Paleo Diet
One of the biggest advantages of the Paleo Diet is that it offers a wealth of health benefits without forcing an individual to revolve their daily food structure around incredibly stringent nutrient ratios.
While the ketogenic diet has been purposefully designed to completely alter your internal state of functioning, the Paleo Diet is instead about gaining huge health benefits in a more "laid back," accessible manner. The everyday healthy living enthusiast would probably find it easier to follow.
Eating paleo is about making simple choices and removing negative elements from your diet in favor of positive choices. You'll be eating an abundance of protein in conjunction with simple, healthy plant choices, such as wild berries and fresh vegetables, since this plan is meant to mimic our "natural" state of existence that stems back to our hunter-gatherer days.
Paleo also includes removing refined carbohydrates, table salt, and pretty much anything manmade that we would not have had access to in early human days. This is because it's theorized the majority of our modern diseases have come from our abundant consumption of these manmade elements.
Remove these conflicting foods, and you remove the diseases that come with them! That's the principle of paleo.
Following the Paleo Diet, just like with the ketogenic diet, has been proven to be a fantastic way of losing weight. However, with both plans being so low in carbohydrates, are they both sustainable?
Making the Right Choice: Paleo or Keto?
Choosing between the Paleo Diet or ketogenic diet is a fairly tough decision. Both diet plans will require serious commitment — after all, they require removing some of the foods you've perhaps come to love eating and rely on.
But in their own ways, both diets are both going to not only help you lose weight, but also provide you with some potentially brilliant health benefits from the removal of "manmade" carbohydrate sources.
Take Home Message
Truthfully, it's possible to follow a ketogenic diet while also adopting some of the primary principles of the Paleo Diet: you can simply follow the keto macronutrient ratios (carbs, fats, and protein) while also removing all manmade carb sources (and other processed elements) from your daily diet.
This hybrid would certainly be effective; though it should be noted that both of these plans might be best used as a short-term process for losing body fat, detoxifying, and providing a health boost to the body.
If you plan to follow either diet for a period longer than six weeks, it's best to go to your local general practitioner for regular checkups. That's because long-term use of either of these plans has lead to negative health effects in some people if they aren't getting proper nutrient intake. Of course, you can help avoid any negative effects on either plan if you consciously consume a plethora of the daily vitamins and minerals needed for sustenance.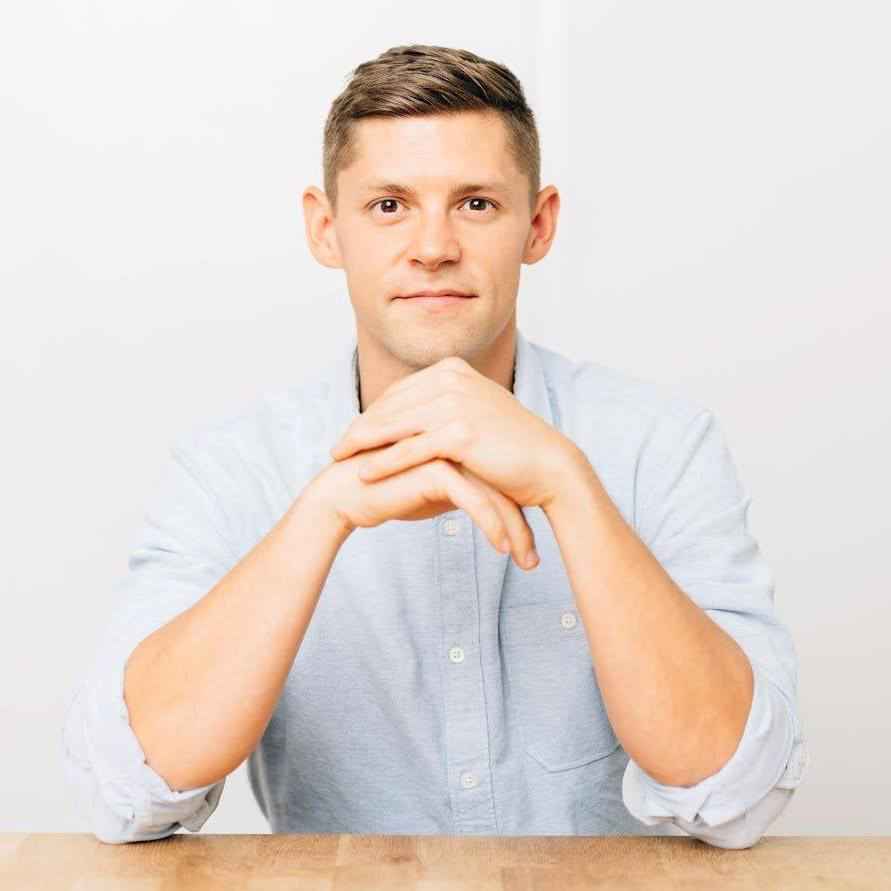 Dr. Anthony Gustin is a board-certified sports chiropractor, functional medicine practitioner, entrepreneur, podcast host, and founder of Perfect Keto.
Over the last few years, he has treated thousands of patients with movement rehab, internal diagnostics, and natural interventions, including NFL, MLB and NBA champions. After growing his sports rehab and functional medicine clinics to six locations in San Francisco, he shifted his mission to help as many people as possible achieve optimal health and well-being.