Most types of fasting can do amazing things for the human body, the differences matter, especially when we look at water fasting vs fast mimicking. Fast mimicking is still fairly new and not as well-known as water fasting, but the similarities might say a lot for how we can take better control of our health destinies.
Read on for more details about the differences between water fasting and fast mimicking. We'll discuss why the details are important for health and longevity.
The big difference is this: Water fasting is when you only drink water and ingest nothing else. Fast mimicking is when you craft a diet that will achieve the therapeutic benefits of fasting while still eating small amounts of food.
What is Water Fasting?
Like it sounds, water fasting involves consuming ONLY water and no food at all for a certain period of time. The length can vary depending on the reason for the fast and goal of the person fasting.
Additionally, there are many different reasons why someone might do a water fasting, including for medical reasons like weight loss or disease, as well as religious or spiritual reasons. Some will use it as a way to work through mental or emotional challenges or temporarily remove food from their routine to gain more clarity.
What to Know about Water Fasting
While water fasting can have many benefits for the body, including autophagy (the body's ability to heal itself and kill of dead or underperforming cells), there are some concerns that come along with it.
For one, so much calorie restriction over a long time can be hard both physically and mentally and even dangerous in some cases, if important elements like electrolytes aren't replenished. Water fasting also usually includes careful preparation before and after the fasting period, and sometimes, even supervision to ensure safety.
Thankfully, there are ways to mimic the benefits we can reap from fasting without being so restrictive with food and calories. This is where fast mimicking comes in.
What is Fast Mimicking?
The idea of fast mimicking began with the Fasting Mimicking Diet developed by Dr. Valter Longo at the University of Southern California's Longevity Institute. It follows a low-carb/protein/calorie and high-fat protocol over five days. It's literally meant to mimic the effects of water fasting or other periodic fasting but in a shorter amount of time to reduce fat, promote longevity, and overall improve health.
While the diet does involve eating (healthy and natural) food during the five days, it's designed for the body to not recognize it as food and remain in a state of fasting. At the same time, the body is able to be nourished with necessary micronutrients and electrolytes while avoiding the stress of deprivation usually experienced while fasting.
Each day, caloric intake is around 40% of regular total calories. The original diet includes plant-based bars, soups, snacks, and drinks, including chamomile tea, and a supplement. Since its development, others have experimented with their own homemade versions of the diet, including our own Dr. Anthony who did a ketogenic version of four-day fast mimicking.
Benefits of Fast Mimicking
Fast mimicking has been clinically tested with amazing results. It's been found to:
Promote (and maintain) healthy levels of the marker IGF 1 (associated with damage to DNA and higher mortality), fasting glucose, and stem cells and regenerative markers
Encourage health-promoting levels of c-reactive protein, which is a marker of inflammation
Positive changes in risk factors of human disease related to aging
Reverse late-stage type 1 and type 2 diabetes [1]
In mice, results with the diet showed:
Improved metabolism and cognition
Reduction in cancer incidence
Immune system rejuvenation
Symptom reversal in 20% of a mouse model of multiple sclerosis [2]
Significant muscle and liver regeneration [3]
Alleviation and reduction in impairments related to cognitive performance in an Alzheimer's model [4]
If you're looking to pursue health and longevity, fast mimicking is the way to go.
A fast mimicking diet can be helpful for people who are trying to lose weight, who have chronic infections, or have metabolic problems like type 2 diabetes, neurological issues, or a weak immune system, and more.
Fast Mimicking vs Intermittent Fasting
Fast mimicking may sound a bit like intermittent fasting, which is currently more well-known and very popular. However, although a fast mimicking diet would technically fall under the category of intermittent fasting, the former is much more specific — and tends to involve more specific goals — than intermittent fasting, which has many types.
Intermittent fasting is short-term fasting (usually around 16 hours and less than 24 hours) used to improve health.
Fast mimicking diets are used more for achieving specific outcomes biologically, especially in relation to longevity, very similarly to prolonged fasting like water fasting but only over a span of 3-5 days. After the fast mimicking period, eating resumes as usual.
When Fast Mimicking Isn't Best
While there are so many benefits here, there are some people who probably shouldn't do a fast mimicking diet, including those with eating disorders, who are pregnant, or with thyroid problems or adrenal fatigue. Teenagers and children should also not pursue fasting.
Water Fasting vs Fast Mimicking: What's Better?
From what we know now, water fasting and fast mimicking share very similar outcomes and benefits. The difference is that water fasting abstains from food completely while fast mimicking allows more leniency and access to sustenance, which not only makes the fasting process easier and more enjoyable but can also make it safer and healthier.
Furthermore, think of regular fasting as extra insurance against illness and disease throughout your life. Both water fasting and fast mimicking cover you just as well, but water fasting is often more "expensive" and uncomfortable insurance to obtain. Fast mimicking may be just what we need to protect ourselves as well as possible while also enjoying the ride more.
Sources:
[1] Cheng, Chia-Wei, Valentina Villani, Roberta Buono, Min Wei, Sanjeev Kumar, Omer H. Yilmaz, Pinchas Cohen, Julie B. Sneddon, Laura Perin, and Valter D. Longo. "Fasting-Mimicking Diet Promotes Ngn3-Driven β-Cell Regeneration to Reverse Diabetes."
Cell
168.5 (2017): n. pag. Web. [2] Choi, In Young, Laura Piccio, Patra Childress, Bryan Bollman, Arko Ghosh, Sebastian Brandhorst, Jorge Suarez, Andreas Michalsen, Anne H. Cross, Todd E. Morgan, Min Wei, Friedemann Paul, Markus Bock, and Valter D. Longo. "A Diet Mimicking Fasting Promotes Regeneration and Reduces Autoimmunity and Multiple Sclerosis Symptoms."
Cell Reports
15.10 (2016): 2136-146. Web. [3] Brandhorst, Sebastian, In Young Choi, Min Wei, Chia Wei Cheng, Sargis Sedrakyan, Gerardo Navarrete, Louis Dubeau, Li Peng Yap, Ryan Park, Manlio Vinciguerra, Stefano Di Biase, Hamed Mirzaei, Mario G. Mirisola, Patra Childress, Lingyun Ji, Susan Groshen, Fabio Penna, Patrizio Odetti, Laura Perin, Peter S. Conti, Yuji Ikeno, Brian K. Kennedy, Pinchas Cohen, Todd E. Morgan, Tanya B. Dorff, and Valter D. Longo. "A Periodic Diet That Mimics Fasting Promotes Multi-System Regeneration, Enhanced Cognitive Performance, and Healthspan."
Cell Metabolism
22.1 (2015): 86-99. Web. [4] Parrella, Edoardo, Tom Maxim, Francesca Maialetti, Lu Zhang, Junxiang Wan, Min Wei, Pinchas Cohen, Luigi Fontana, and Valter D. Longo. "Protein Restriction Cycles Reduce IGF-1 and Phosphorylated Tau, and Improve Behavioral Performance in an Alzheimer's Disease Mouse Model."
Aging Cell
12.2 (2013): 257-68. Web.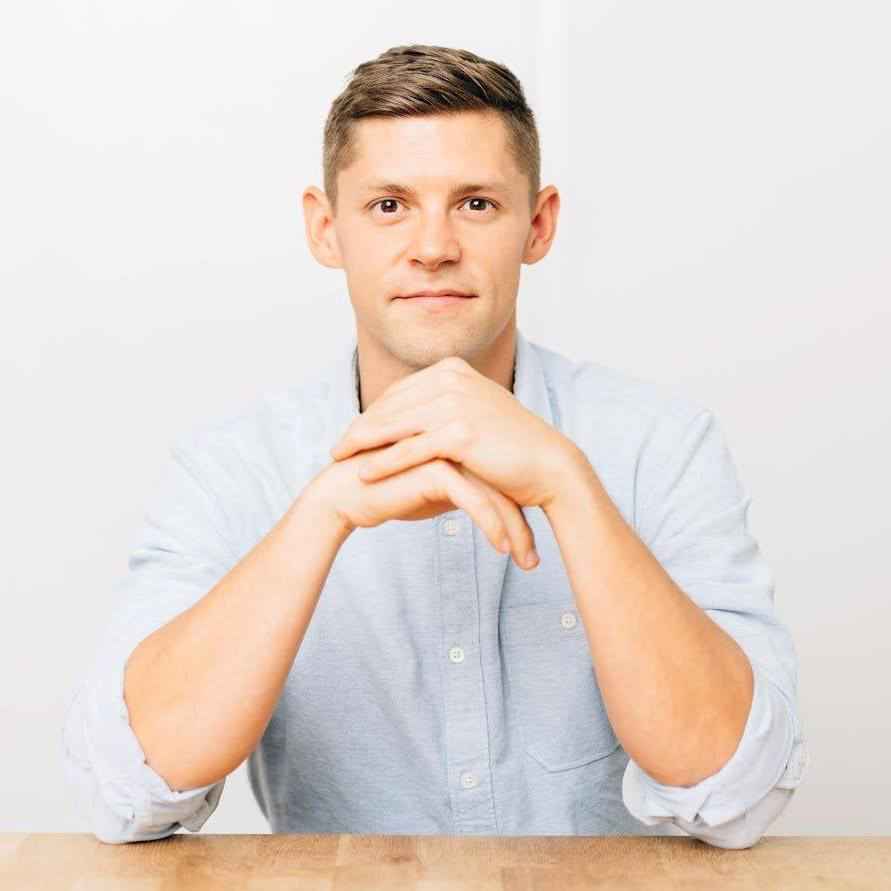 Dr. Anthony Gustin is a board-certified sports chiropractor, functional medicine practitioner, entrepreneur, podcast host, and founder of Perfect Keto.
Over the last few years, he has treated thousands of patients with movement rehab, internal diagnostics, and natural interventions, including NFL, MLB and NBA champions. After growing his sports rehab and functional medicine clinics to six locations in San Francisco, he shifted his mission to help as many people as possible achieve optimal health and well-being.