Intermittent fasting is an amazing tool that is rapidly gaining popularity these days — and for good reason!
For everything from weight loss and fat burning to decreasing disease risk and making meals simpler — intermittent fasting has become very popular if you're looking to improve overall health and reach your nutrition and/or fitness goals.
But, the question many people ask is — will intermittent fasting help get my body into ketosis faster?
In this article we'll cover:
By the end of this article, you'll have all the tools to rock it!
Want even more help? Download our free Intermittent Fasting eBook here!
Let's go.
What exactly is 16/8 intermittent fasting?
Intermittent fasting (IF) itself is simply eating within a certain daily window of time and fasting outside of that window.
There are several different types of intermittent fasting but the16/8 method is typically the most common.
Those who partake in IF often describe their routine by breaking up 24 hours into when they are consuming food versus when they are not. For example, the number of hours fasted followed by the eating window hours.
So, 16/8 fasting means eating within a window of eight hours each day — such as from 12pm to 8pm — and not eating during the remaining 16 hours.
The windows can vary based on the individual. Someone might only eat within a six-hour window (18/6) or four-hour window (20/4).
Intermittent Fasting and Ketosis
One of the best things about fasting is that it can help get us into that sweet metabolic state of fat burning faster — that sweet state of ketosis.
The two are related for three reasons:
For our bodies to get into ketosis, we must be fasting in some sense — either by not eating any food at all or by keeping carbs extremely low. When we're in ketosis, it means the body is breaking down fat for energy.
Since IF obviously involves fasting, it can help our bodies deplete glucose stores at a faster rate and speed up the process of running on fat.
Many people who start a ketogenic diet will begin by fasting to help them enter ketosis more quickly.
So, is 16/8 intermittent fasting guaranteed to get you into ketosis? Well, not exactly.
There are a few potential issues that can prevent you from getting into a fully fat burning, ketogenic state.
Concerns About the 16/8 Window
While intermittent fasting alone is still great, some issues can arise when it's combined with a non-ketogenic diet. When following a higher carb-based diet, once the fasting window ends, the body switches back to glucose-burning mode and bumps you out of ketosis (if you were in ketosis at all).
If we go from eating a "normal" amount of carbs to shifting our carbs to very low, it can take around two days for the body to even enter ketosis.
That means if you're eating whatever you want during the eight-hour window, you might not be giving your body enough time to get into ketosis at all.
(And remember, it's always smart to test your ketone levels to be sure you're in ketosis.)
However, there is a way to remedy this and increase your chances of entering and staying in ketosis — that is, simply following a ketogenic diet.
So, how can the ketogenic diet be used along with intermittent fasting to help you get into ketosis faster and keep you there longer?
Intermittent Fasting and the Ketogenic Diet
The ketogenic diet is centered around:
High fat intake
Moderate protein intake
Very low carbohydrate intake
It is designed to deplete your body of glucose (sugar) and trigger the breakdown of fat into ketones for energy. The ketogenic diet "starves" our bodies of glucose in the same way as fasting, while still being able to eat and provide essential nourishment.
So basically, the ketogenic diet and intermittent fasting are a match made in heaven.
How Intermittent Fasting and The Keto Diet Complement Each Other
There are three compelling reasons to combine IF with a keto diet:
#1: Intermittent Fasting Might Not Be Enough
The 16/8 fasting window may not be enough to get you into ketosis. Even if you do end up in ketosis but then continue to eat a diet with even a moderate amount of carbs, it'll probably kick you out of ketosis each time.
This can result in unpleasant side effects such as the keto flu and being overly hungry each time we start fasting again.
#2: The Ketogenic Diet Makes Fasting Easier
Eating a ketogenic diet allows our bodies to become keto-adapted (running on fat and not depending on glucose).
This makes traditional fasting much more comfortable because there's no switching between glucose and ketones, thus eliminating the feeling of needing to eat every few hours.
Therefore, your intermittent fasting window won't be a struggle because you won't feel as hungry as you wait until the next feeding period.
#3: The Ketogenic Diet Keeps You Satisfied
Another great perk of the keto diet is its high level of satiety.
Not only does ketosis itself tend to stifle hunger, the high level of fat in the keto diet makes it much easier to stay satisfied and eliminates those intense feelings of hunger and cravings throughout the day.
This is perfect for someone doing intermittent fasting.
Perfect Keto founder @dranthonygustin does intermittent fasting on the regular without feeling hungry because he eats nutrient-dense, high-quality keto meals in between his fasting window, like this one:
How to Get Into Ketosis using the 16/8 Method
While 16/8 intermittent fasting itself might not be the best way to get into ketosis, it's a good start.
To get yourself into ketosis, consider doing a more intense modified fast in the days leading up to starting your ketogenic diet. This is can be more effective for spurring a faster transition into a ketogenic state.
Taking exogenous ketones can also help with the transition period, especially for reducing any side effects.
If you're set on the 16/8 method, try using a macro calculator and following the ketogenic diet macro ratio below to give you the best shot of getting (and staying) in ketosis.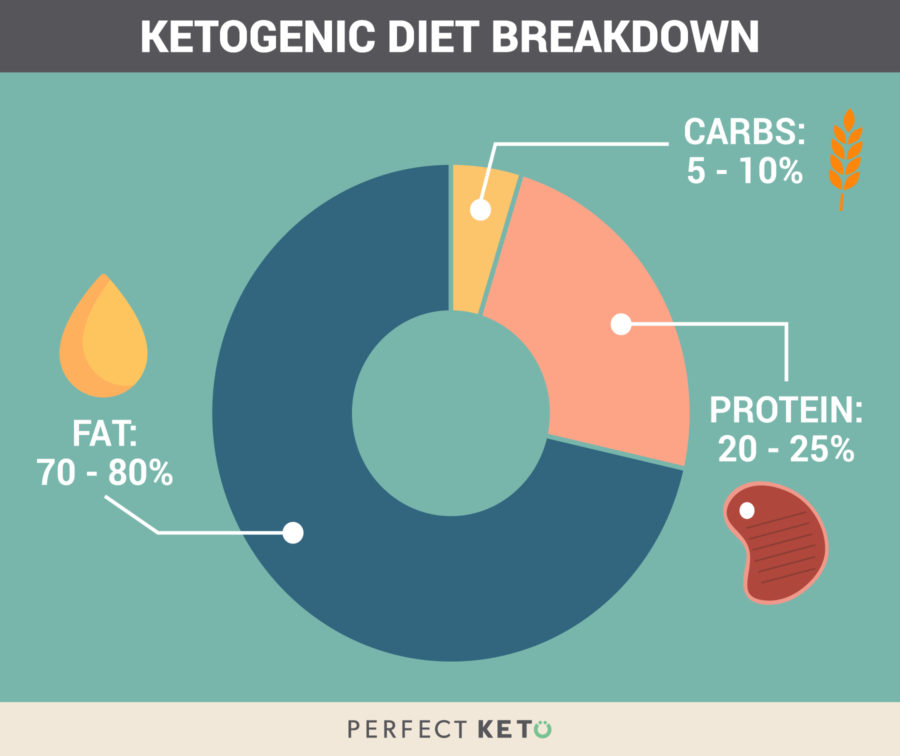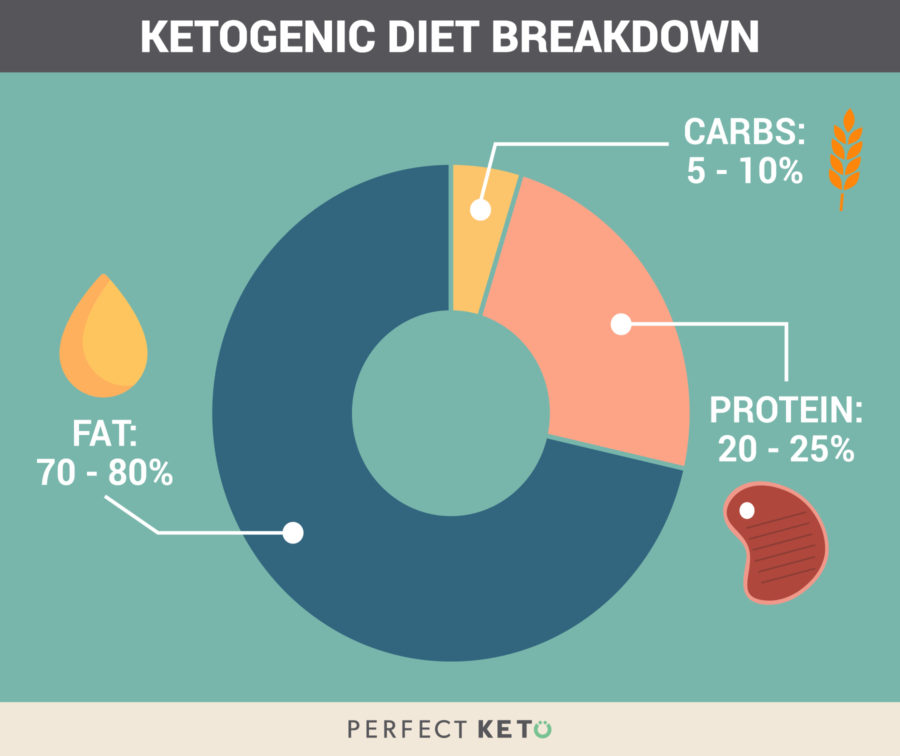 This reduces hunger, increases satiety and prevents glucose spikes that affect ketosis during feeding periods.
Don't Just Bank on 16/8 Intermittent Fasting for Ketosis
Whether or not 16/8 intermittent fasting will get you into ketosis depends on what you're eating during the eight-hour feeding window.
For best results, combine a ketogenic diet with your intermittent fasting routine (and perhaps consider a longer-modified fast at first) to speed up your transition into ketosis.
Don't forget to download your free Intermittent Fasting eBook, and get ready to rock IF!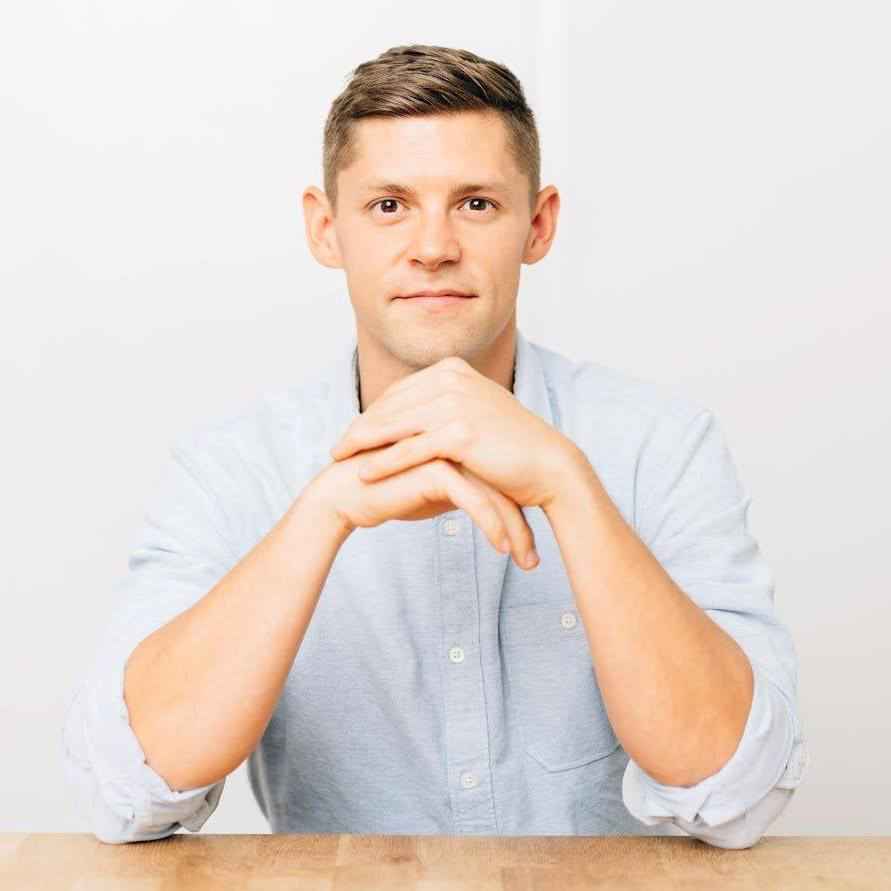 Dr. Anthony Gustin is a board-certified sports chiropractor, functional medicine practitioner, entrepreneur, podcast host, and founder of Perfect Keto.
Over the last few years, he has treated thousands of patients with movement rehab, internal diagnostics, and natural interventions, including NFL, MLB and NBA champions. After growing his sports rehab and functional medicine clinics to six locations in San Francisco, he shifted his mission to help as many people as possible achieve optimal health and well-being.